Academic Development and Quality

Popular this month
What do you want to do?
The University's framework, procedures and processes for assuring and enhancing the standards and quality of academic provision. Includes an overview of committee terms of reference and membership.
Quality Handbook, Section 1: Academic quality governance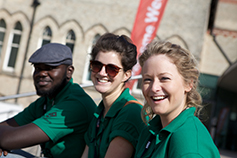 What's new?
An updated SCALE-UP Handbook is available to download. This handy resource contains information on SCALE-UP for tutors, academic managers and colleagues who support learning and teaching. Updates for 2018 include a quick guide to the key components of SCALE-UP pedagogy, and ways in which SCALE-UP can support plans for narrowing attainment disparities.