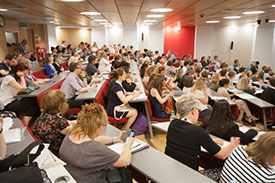 Our events
This section provides information about upcoming CADQ events along with an archive of resources from events that have already taken place. For information on – or resources from – events prior to May 2015 please contact CADQ.
National Conference 7th June 2018 - Active learning for student success: addressing disparities in student outcomes
Past events
Resources and presentations from prior events, including symposiums, workshops and conferences, are accessible in this section.