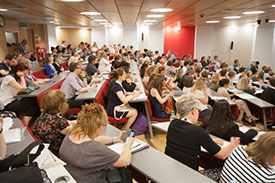 Our events
This section provides information about upcoming CADQ events along with an archive of resources from events that have already taken place. For information on – or resources from – events prior to May 2015 please contact CADQ.
Active Learning Networking Event 28th February 2018
Course Leaders Conference 10 April 2018
National Conference 7th June 2018
TILT ALTC 26th June 2018
Past events
Resources and presentations from prior events, including symposiums, workshops and conferences, are accessible in this section.