Services for business

Case studies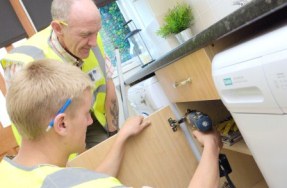 Nottingham City Homes and Nottingham Trent University worked together to recruit a KTP Graduate Associate with the necessary knowledge to undertake detailed evidence based analysis. The research concentrated on the Secure Warm Modern Programme, NCH's housing improvement scheme to bring its properties up to the national Decent Homes Standard. 
Nottingham City Homes (NCH) approached Nottingham Business School, part of Nottingham Trent University, to study the impact of their Decent Homes Programme on tenants' quality of life.
This was done through a Knowledge Transfer Partnership (KTP) which provided the tools to allow NCH to assess the social, environmental and economic impact of their work.
The result has been a lasting impact through more effective management of resources and improved service delivery.