Services for business

Case studies
Acorn Conceptual Textiles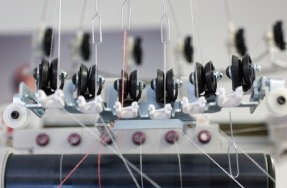 Acorn Conceptual Textiles need a constant stream of fresh ideas and cutting-edge knowledge. The company turned to Nottingham Trent University (NTU) to find placement students.
For more than a decade now, Acorn has taken Nottingham Trent University students on 12-month placements.
The students are able to develop their practical and commercial skills, while bringing new ideas to the firm's projects.