Services for business

Case studies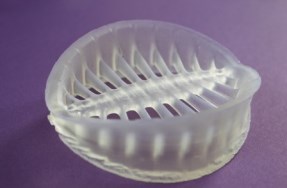 Artist Irene Rogan approached Nottingham Trent University to see if it was possible to make a macro-sized model of microscopic algae. Such a model could be used for both artistic purposes and a teaching aid.
NTU lecturer Jason Marks, who is a designer and ceramic artist, created Computer Aided Design (CAD) models of diatoms using Rhino software.
NTU produced 3D print of a diatom at a size that enables people to understand the beautiful nature of microscopic diatoms. The CAD models were given to Irene so she can use them in her art, and make further 3D prints to reproduce the models as teaching aids.