31st BPS Cognitive Psychology Section Annual Conference
Dates: Tuesday 2 September 2014 - Friday 5 September 2014
Location: Newton building, Nottingham Conference Centre, Nottingham Trent University, NG1 4BU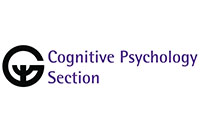 Pre-conference specialist workshop for Postgraduate students, Tuesday 2 September 2014
Full conference event, Wednesday 3 September - Friday 5 September 2014.
This year marks the 31st Annual meeting of the BPS Cognitive Psychology section. The Section was formed in 1978 as a national forum for the discussion of research and issues of professional concern to cognitive psychologists.
Highlights:
Three parallel talk sessions over the three days to include both single papers and symposia
Three Keynote Speakers
Cog Section Best Paper award
Keynotes:
Harris, R. J., Young, A. W. & Andrews, T. J. (2012). Morphing between expressions dissociates continuous from categorical representations of facial expression in the human brain. PNAS 2012 109 (51) 21164-21169; doi:10.1073/pnas.1212207110
This year's event has been organised on behalf of the BPS Cognitive Psychology Section, by members of the cognition and perception and language and psycholinguistics research groups at Nottingham Trent University's Division of Psychology.
Confirmed Symposia and Themed Talks
Face processing in the forensic context
Attention capacity
Learning and memory in visual search
Thinking and reasoning
More than a feeling: current approaches to the experimental study of emotion and cognition
Talking heads: Issues in face-voice processing
Eye tracking in applied settings
If you have any questions, please contact the conference organisers:
Conference Programme now available.
Oral and Poster presentations
Oral presentations will either be in Newton LT4 or in the Kilpin and Hooley rooms of the Conference Centre. These are located on level two of the conference centre. From registration (outside LT4 simply walk into the conference centre and use either the lifts or stairs).
Oral Presentations are 20 minutes; 15 minutes for the of presentation and five minutes for questions. Speakers should bring their Power Point presentation on a USB stick and load it onto the front computer in the break before the session begins. Speakers can use personal laptops, however we encourage you not to do this if at all possible in order to save time switching between speakers and avoid technical failure.
Poster Session 1 (Wednesday at 6.30 pm) will be in the area outside the Old Chemistry Theatre. The poster boards will be up at 6 pm to allow presenters to put their posters up. Please note that after the poster session, the poster boards will be moved to the open area outside LT4 where tea and coffee are served in between Oral sessions. Those in Poster Session 1 are welcome (and encouraged) to leave their posters up so that attendees can browse through them the following day. The posters from Poster Session 1 should then be removed by the end of Lunch on Thursday 4 September.
Poster Session 2 (Friday) will be in the open area outside LT4. Poster presenters are welcome to put their posters up from the Thursday afternoon coffee session onwards. Poster Session 2 will be split into two parts. There will be an extended coffee break in the morning of Friday 5 in which the posters will be presented. The poster session will continue after lunch on Friday 5 September.
The poster boards will be 7ft x 3ft. A0 will fit portrait and A1 will fit landscape on the boards.
Book now!
Pre-Conference (2 September 2014) Specialist workshop: An Introduction to the Python Programming Language for Beginners
Related Website and Information:
Cognitive Section Best Paper Award previous winner
BPS Cognitive Section home page 
BPS Cognitive Section Postgraduate Bursary
The Cognitive Section aims to provide some financial assistance to help postgraduates to attend and present posters / papers at the Annual Conference of the BPS Cognitive Psychology Section. There are six awards currently available, each with a maximum value of £250 per applicant. Awards could contribute towards registration, accommodation at the conference venue, or travel to the conference.
For more details on eligibility and how to apply, please visit the BPS Cognitive Section webpage.
---