Country visits
View all > 2 results found in Country visits
Seoul: Portfolio review sessions for the School of Art, Design and the Built Environment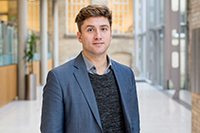 An opportunity to meet with NTU representative Mr Andrew Plant and Dr Daniel Shin for portfolio reviews, interviews and counselling for the NTU School of Art, Design and the Built Environment. There will also be a EDM UKEN UK Education Fair for those of you who are unable to attend the portfolio review sessions. 
Dates:

Friday 7 April 2017 -
Sunday 9 April 2017
Time:

15:00 to 21:00
Location:
GS Tower
and COEX
Gangnam, Seoul
Korea South
Master and More Fair in Dusseldorf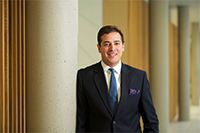 Meet Nottingham Business School representative James Stephenson at the Master and More Fair in Dusseldorf.
Date:

Friday 5 May 2017
Time:

9:00 - 16:00
Location:
Boui Boui Bilk
Suitbertusstr. 149
40223
Düsseldorf
Germany