Design for Health and Wellbeing Conference
Date: Tuesday 25 February 2014
Time: 8.30 am - 5.30 pm
Location: Nottingham Conference Centre, Newton building, Nottingham Conference Centre, Nottingham Trent University, NG1 4BU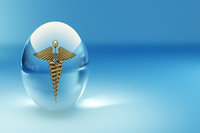 The first Design for Health and Wellbeing conference aims to provide a timely forum and bring together academics, researchers, healthcare companies and medical professionals to discuss issues, identify challenges and future directions, share their research and development findings and experiences in the areas of medical design.
Researchers, designers and developers must understand how to progress or appropriate the right technical and human knowledge to inform their medical innovations.
The conference seeks to address the changing needs of medical research and society, and to build collaborative partnerships for developing research that informs the evidence base for practice and improves health and wellbeing.
Conference topics are likely to address:
social factors and health (prevention, intervention, individual, and collective wellbeing)
medical device development and additive manufacturing processes
biomaterials - including, cardiovascular, ophthalmics and orthopaedics
participatory and user centred design practice
the development of novel healthcare technologies, including biometrics, networked systems, rehabilitation and remote monitoring
the utilisation of new and innovative smart technologies and materials for medical devices
personalisation approach to the design of services, care plans, interactive systems, new technologies, and the design of the built care environment.
A range of presentations throughout the day will address a wide range of medical design and health and wellbeing topics, for further details please see the conference programme
. The first keynote of the day will be delivered by Daniel Lockney, Technology Transfer Program Executive at NASA on 'Innovation: Space Technologies Coming Back Down to Earth'.
This conference is supported by Medilink East Midlands and part funded by the Healthcare & Bioscience iNet, a project part financed by ERDF. The Conference is also endorsed by the Design Research Society
---
By category
Country visits

Music events

Sport events