Fairs
Saturday Art Club Exhibition 2017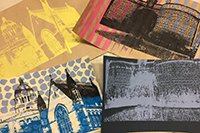 Young people from the NTU Saturday Art Club exhibit their creations from the past academic year underpinned by the theme of alternative tourist information for Nottingham.
Date:

Saturday 15 July 2017
Time:

2 pm - 4 pm
Location:
Roof Garden
Boots Library
Nottingham Trent University
City Campus
Goldsmith Street
Nottingham
NG1 5LS
Graduate and Placement Recruitment Fair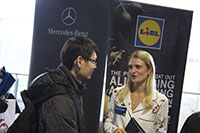 NTU students and graduates possess a huge range of vital skills. Whether you are looking for a permanent member of staff or considering employing a student on a short-term placement, we can help. The fair is free to attend and provides a cost-effective way to bring new talent into your organisation.
Date:

Tuesday 6 March 2018
Time:

11 am - 3 pm
Location:
Newton building, Main Entrance
Nottingham Trent University
City Campus
Goldsmith Street
Nottingham
NG1 4BU