Public lectures
View all > 3 results found in Public lectures
Saturday Art Club Exhibition 2017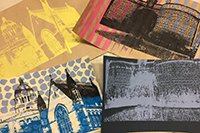 Young people from the NTU Saturday Art Club exhibit their creations from the past academic year underpinned by the theme of alternative tourist information for Nottingham.
Date:

Saturday 15 July 2017
Time:

2 pm - 4 pm
Location:
Roof Garden
Boots Library
Nottingham Trent University
City Campus
Goldsmith Street
Nottingham
NG1 5LS
Innovation Community Lab July 2017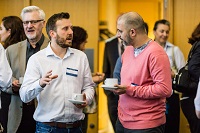 Free support to develop talent and innovation in your business. Innovation Community Lab helps you build a workforce with the knowledge and tools to help your business grow and develop. 
Dates:

Tuesday 25 July 2017 -
Tuesday 12 December 2017
Location:
Nottingham and Derby
Nottingham and Derby
Elevator: Business Review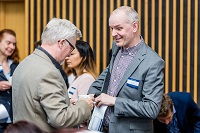 This final workshop will bring together all of the knowledge gained from previous Elevator workshops. In this session, you will learn how to apply what you have learnt though using the Business Model Canvas.
Date:

Friday 15 September 2017
Time:

10 am - 4 pm
Location:
Nottingham Contemporary
Weekday Cross
Nottingham
Nottinghamshire
NG1 2GB