Advanced Textiles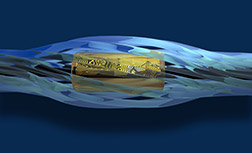 The Advanced Textiles Research Group is led by Professor Tilak Dias. The focus of the group is on electronic textiles with the aim of developing a truly wearable computer. Located within the School of Art and Design, the Research Group forms strong cross-disciplinary links with colleagues in the artistic and fashion areas.
Areas of work of the research group include:
Embedded electronics in yarns/fibres 
Electronically heated gloves for skiers,motorcyclists and for the treatment of Raynaud's phenomenon 
Flexible fabric antennas for megahertz frequency communications
Knitted FSS and HIS
Knitted structures for ECG measurement 
Textile switches for clothing and automotive applications
Stretch sensors for artistic expression and stroke rehabilitation
Graduated compression garments for the treatment of venous ulcers, lymphoedema,sports, and rehabilitation
Flexible steel gloves for cut resistance
Spacer fabrics for medical and architectural applications
Textiles for noise absorption
We have the equipment and expertise to meet the demands of industry. A particular focus is on mathematical modelling of textile structures. Core technology platforms can be easily adapted to meet individual needs.
This groups research contributed towards the Advanced Textiles Impact Case Study for REF 2014.
To find out more about Advanced Textiles Research download the brochure
.
Follow us on Twitter and Facebook.
For academic enquires and for more information about the research group, please contact the Research Group Leader, Professor Tilak Dias, by email or telephone +44 (0) 115 848 6518.