Animal, Rural and Environmental Sciences

Facilities
Investment in the latest teaching and research equipment is essential to encourage innovative science...
Over £20 million has been invested in facilities at Brackenhurst Campus in the last eight years.
Our beautiful 200 hectare estate acts as an outdoor classroom for fieldwork and research.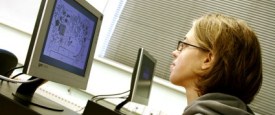 Our modern campus accommodation was nominated for the Outstanding New Student Residence award at The Times Higher Education Leadership and Management Awards recently.
Quick links
Announcements, competitions and research news.
Don't just take our word for it, visit Brackenhurst on an open day to see the facilities for yourself!