Current students

News and events
Do something incredible - volunteer abroad!
Thursday 12 October 2017
There are plenty of opportunities to volunteer abroad at NTU and summer 2018 could see you volunteering in Fiji, Romania, Guatemala or Uganda!
Play an instrument or love singing? Join NTU Music!
Thursday 5 October 2017
Coming to university doesn't mean you have to put aside your musical interests. All musical activity at NTU is extra-curricular, giving students of all subjects the opportunity to get involved.
Have your registered with a local doctor?
Wednesday 4 October 2017
It is essential that you register with a local doctor while you are at university. That way you can receive care if you need it, and access health services quickly and easily while you're at NTU.
Find out about upcoming events at NTU.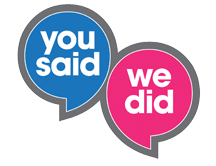 We've made loads of improvements we think you'll love!
Find us on Facebook, Twitter, Flickr, YouTube and more.
Check out the video below to hear from Professor Edward Peck, your new Vice-Chancellor.