Current students

News and events
NTU Students in Classrooms opportunity
Friday 11 August 2017
Students in Classrooms offer exciting, rewarding opportunities that help you to make a difference, supporting pupils in the local community.
New campus transformations!
Friday 11 August 2017
We are pleased to report that there have been several exciting transformations across all three of our campuses
Paid opportunities to fit around your studies
Tuesday 1 August 2017
NTU is looking for 22 students to act as telephone fundraisers by calling alumni (former students) to help raise funds for a number of different projects.
Find out about upcoming events at NTU.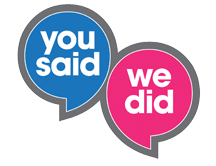 We've made loads of improvements we think you'll love!
Find us on Facebook, Twitter, Flickr, YouTube and more.
Check out the video below to hear from Professor Edward Peck, your new Vice-Chancellor.