Current students

News and events
Skills for Success web pages launched
Friday 20 January 2017
Studying for a degree can be challenging at times and students may occasionally need help with study skills, this is where the Skills for Success web pages on the curretn student website can help!
More study spaces in all libraries!
Tuesday 17 January 2017
Over the Christmas vacation we've been busy increasing the number of study spaces and PCs at all three campuses.
National Student Survey 2017
Thursday 12 January 2017
Final year undergraduates – it's your chance to make your voice heard in the National Student Survey (NSS).
Find out about upcoming events at NTU.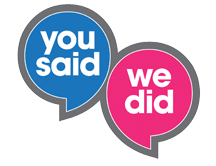 We've made loads of improvements we think you'll love!
Find us on Facebook, Twitter, Flickr, YouTube and more.
Check out the video below to hear from Professor Edward Peck, your new Vice-Chancellor.