Current students

News and events
NTU SilverCloud has now launched
Tuesday 7 February 2017
The NTU Wellbeing Service have recently launched a new online support programme, SilverCloud, which is designed specifically to help NTU students who may be experiencing stress, anxiety, depression or eating issues.
Festival Of Science and Curiosity 2017- Volunteers needed!
Wednesday 1 February 2017
Ignite! are looking for NTU students to volunteer at the Festival of Science and Curiosity 2017. The festival is a week-long event, running from 8 – 15 February, however Ignite are looking for volunteers during the main day on Saturday 11 February.
Wellbeing Workshops
Wednesday 1 February 2017
Nottingham Recovery College are running a series of free on-campus wellness sessions in partnership with NTU
Find out about upcoming events at NTU.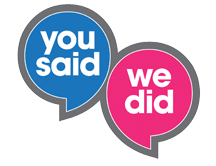 We've made loads of improvements we think you'll love!
Find us on Facebook, Twitter, Flickr, YouTube and more.
Check out the video below to hear from Professor Edward Peck, your new Vice-Chancellor.