Current students

Study abroad
Studying or working abroad is a great opportunity to develop yourself personally and professionally. International experiences make you more likely to get better degree results, give you an edge on the job market, and earn you a higher starting salary after graduation – all on top of giving you the chance to experience another culture and explore the world. 
Meet Lauren Kilbride. Lauren spent last summer studying at a Law Summer School in Berlin, Germany.
We have various global opportunities on offer. You could explore Europe via Erasmus+, see the rest of the world through our international partnerships or the ISEP programme, or discover another country with a summer school. The world is your oyster, and we're here to support you.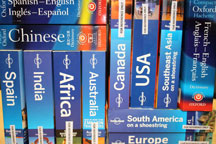 Become a student buddy at the NTU Global Summer School!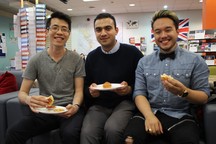 We offer a number of scholarships to students wishing to take on study or placements abroad.
Explore the world, experience a new culture, and practise your language skills during a short-term summer school abroad.
If you have any questions email us, or you can visit the Global Lounges in City and Clifton campuses to speak with our team.