Employability

IoD student membership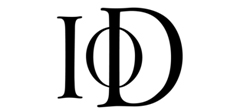 In 2012, NTU was the first university to launch the Institute of Directors (IoD) Student Membership Programme. This organisation represents over 34,000 business and industry leaders throughout the UK. Each year, NTU covers the cost of 200 student memberships for this programme.
As an IoD student member you will have the opportunity to network and build contacts with directors who will mentor you through an exciting team business challenge. 
Placed into teams, you will work alongside a business mentor to turn £10 into a profit in ten days with all proceeds going to the John van Geest Cancer Research Centre.