The Hive

What we provide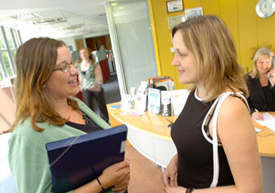 Based at the University's City Campus in the Maudslay building, The Hive's purpose-built centre for entrepreneurship and enterprise is the ideal environment for nurturing new businesses through the development stages.
What we provide
Business support services, including training programmes, mentoring, and general guidance and advice.
First-class office facilities.
Access to invaluable information services and relevant organisations.
Competitively priced office accommodation.
Potential routes to funding opportunities, grants and useful events.
Take a look at the many reasons why you should choose us to help you get your business off the ground.