Science and Technology

Specialist centres
Through a number of dedicated centres the School of Science and Technology offers a wealth of expertise to support your business development needs. These specialist centres provide scientific services, consultancy and research specifically tailored to industry and academia.

Biomedical, Life and Health Sciences Research Centre
The focus of this research centre is health and wellbeing. Our research impacts on patient care, improved health outcomes, public policy-making, public engagement with science and research, product development, food safety and authenticity.

Centre for Contemporary Play
The Centre for Contemporary Play (CCP) stimulates innovation in the area of digital play, encompassing computer and videogames. It was established by NTU as a cross-University Research and Knowledge Transfer Centre to combine academic research, consultancy, and entertainment with education programmes.

Centre for Effective Learning in Science (CELS
)
Working with academic teams in the development and trialling of new approaches to teaching and presenting science.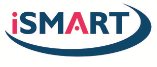 iSMART
A multi-faceted project, iSMART aims to provide the manufacturing and advanced materials industry with the facilities, expertise and resources to assist with innovation, research and development of surfaces, materials and related technologies.

Illumi-numerics
Through contract research and consultancy, the Illumi-numerics Centre offers extensive analysis and modelling tools for complex data with a specific focus on mass spectrometry, genomic, clinical and immunological profile data.

Food Authenticity Research and Services (FARAS)
Offering a range of testing services to the food industry for the identification and semi-quantification of undeclared ingredients in meat products. FARAS is a DEFRA, UK Centre of Expertise for food authenticity testing.

Physical Sciences, Engineering and Computing Sciences (PSEC) Research Centre

Research within the Physical Sciences, Engineering and Computing Research Centre is focussed around the following themes: Smart materials and devices, imaging science and computing and informatics.

Scientific Services to Industry (SS2i)
SS2i offers a range of analytical, experimental and technical services to Industry via access to facilities across the School of Science and Technology.

Sport, Health and Performance Enhancement (SHAPE)
The Sport, Health and Performance Enhancement (SHAPE) team are experts at improving performance in a wide range of contexts. We provide off-the-shelf training and create bespoke solutions providing everything from occasional support to on-going partnerships.