Social Sciences

Psychology
The Psychology Department at Nottingham Trent University (NTU) is one of the largest in the country with over 60 academic staff and expertise in all core areas of the discipline. The Department exemplifies the University's wider commitment to influence people's lives and society through:
a diverse programme of psychological research
a range of undergraduate and postgraduate courses designed to maximise student employability
effective tuition delivered by highly qualified, friendly and approachable staff.
Expert staff
Our Psychology courses draw upon the multidisciplinary nature of the team through their expertise, research interests and industry experience and many have also published textbooks in their specialist area of interest.
Find out more about the department, our staff, students, facilities and areas of research in our Department of Psychology annual report.
Contact us
If you have any questions about the Department of Psychology please email us or call +44 (0)115 848 4460.
Contact
Phil Banyard
Head of Department
Department of Psychology
School of Social Sciences
Email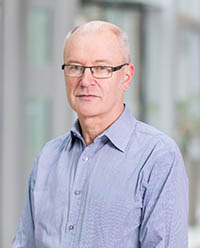 Phil Banyard
Head of Department