Student Services

Disability service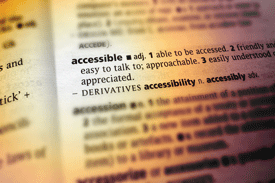 We coordinate support and access arrangements for disabled students and students with specific learning difficulties. Members of the team work with academic staff, other University services and external agencies to meet individual access requirements.
Please refer to the frequently asked questions on each subject within this section for more information.
Our commitment
The University is committed to equality and aims to comply with the Equality Act (2010).
My advice for future students would be to make sure that you contact the Disability Support Service Teams as soon as possible, as they will be your biggest source of help.
Eugene Gbeze - Bsc (Hons) in Multimedia Production
Disability drop-in sessions
We run a drop-in service (term-time only) for advice and support:
City Campus - Newton building
Monday 2 pm - 4 pm
Brackenhurst Campus - Pippin cottage
Monday 2 pm - 3 pm
Clifton Campus - Student Centre
Tuesday 10 am - 12 pm
To access this service, please come to the main Student Services receptions to register during the times indicated above.