Student Services

Fees and student finance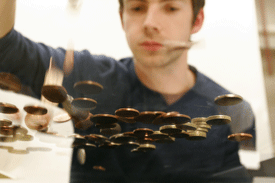 We want to ensure that your finances do not become an obstacle to your studies here at Nottingham Trent University. In this section you will find advice on student income and expenditure, including details about tuition fees, student loans and other financial support.
It can often be a challenge to make your money stretch over an entire academic year. You can find lots of helpful hints and tips to help you manage your finances on our web pages. Why not work out a budget plan? You can also book a money management and budgeting appointment with one of our Money Advisers. Contact the Student Financial Support Service.  
Our guide to funding for placement students can help you manage your finances during your year in industry. 
You can now reapply for your 2017/18 funding. Applications made before the end of June should be approved before the start of the new academic year. 
You can come to us for advice on budgeting and money management, and also if you run into money difficulties during your time at NTU.
Nottingham Trent University is awarding a Care Leaver Bursary of £500 to eligible full-time undergraduates who commenced their studies at Nottingham Trent University in 2017. Further details of eligibility criteria and how to apply are available online.
Protect your student funding - Beware of scam emails which are often sent out just prior to the payment of grants, loans or bursaries. Student Finance England will never email you asking you to confirm your login, user or bank account details. Be aware that you may be sent scam emails through friends on Facebook and that some emails state that your payments will be stopped.