Sustainability

Biodiversity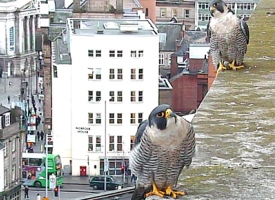 NTU's estate comprises over 240 hectares of land across our three campuses. These different land types are valuable assets to the University, community and natural world. We are working hard towards conserving the biodiversity found on and around these spaces.
As well as our students and staff, we house a wide range of animal life, including several bee hives and a family of peregrine falcons who nest on the top of our Newton and Arkwright building in the city centre.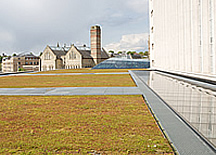 NTU's estate comprises over 240 hectares of land across our three campuses ranging from city centre to farmland. Find out about our ecological projects, including one of the regions largest green roofs.
Environmental Policies
If you have any questions or comments about our policies please contact the Environment Team.
The NTU animal unit houses over 200 animals from 61 species, providing the ideal environment for the study of companion animals, reptiles, birds, fish and other small animals.
Tree Charter
NTU registered as a Tree Charter Branch to show our commitment to supporting the principles of the Charter, which aims to secure the future of trees for wildlife and for people. Its launch marks 800 years since the 1217 Charter of the Forest and draws on tree stories shared by over 600,000 people. Individuals can sign here - a tree is planted for each signature! We are currently planning new woodlands on Brackenhurst campus, so get in touch if you fancy planting some trees.

Find out the latest about environmental developments and activities around the University.