Sustainability

Ethical University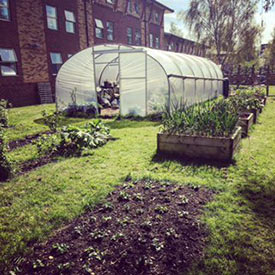 Our Ethics
NTU is proud to be an ethical University. We aim to include the University's ethics and values in all decisions made here at NTU, supported by our:
Local Community Partnerships
NTU supports staff and student partnerships with local communities for sustainable development. Please see the outline of some local organisations staff teams volunteered with during volunteer days in 2017/18.
Nottingham Trent University has been awarded Fairtrade status. Fairtrade products are available in all campus shops, catering outlets and the Students' Union.
We acknowledge that our purchasing activity has a significant impact on the local environment and we seek to reduce that impact.
Sustainable Futures is one of the university's five strategic research themes and NTU's rapidly growing research in this area is deliberately aligned towards the 17 UN SDGs, exploring economic and social aspects of sustainability alongside environmental objectives.