Sustainability

Sustainability
We are proud of our world-classes campuses complete with green spaces, sustainable buildings and transport infrastructure.
The United Nation's 17 Sustainable Development Goals influence University strategy and this is reflected in a wide variety of projects. Find out more here
The Environment Team and Green Academy work in partnership with other departments to continue to embed sustainability into everyday life at NTU.
Read our Sustainability report update to see how we are getting on
Keep up to date with the latest news and events with the NTU Sustainability Facebook page.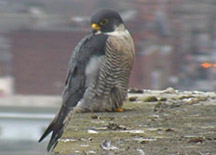 NTU's Peregrine falcons have returned for another year.  You can get an insight into the lives of these magnificent birds with our live Falcon webcams.