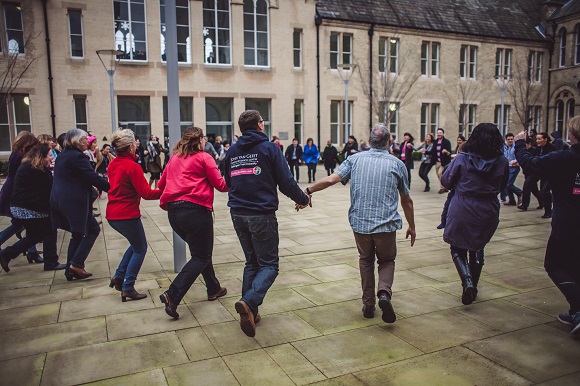 1in2 day
Activities for 1in2 day are well under way. You have found your way here because you've been to a fundraiser held by some of our friends in business, or perhaps you've been watching our TV special on Notts TV on Friday 24 February (6.30 pm until 7.30 pm if you happen to be reading this before then!)
The day is named in recognition of the statistic that at least 1in2 of us are now predicted to be diagnosed with cancer at some point in our lifetime.
People are undertaking a wide variety of activity, ranging from cake sales through to sponsored silences and office olympics. 
Why not make a donation to support their efforts and our work?
1in2 day is a lot of fun, but it is only one day in our calender. There is much more that can be done across the year - do you think you could get involved and help this vital research happening right here in Nottingham?
Please do look around our website for more information on our work, and you might consider getting your workplace involved, or perhaps undertaking a personal challenge. Everyone can do something and we'd love to hear from you. 
Read a message about 1in2 Day from Professor Graham Pockley
For more information and to get involved, please contact Stephen Knott via email or on +44 (0)115 848 8807.
Make a donation
Every penny we receive is spent on scientific staff and cancer research. Can you donate a small amount to help us help others?