BSA Early Career Forum Regional Event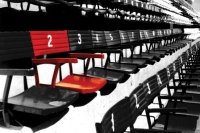 Public Sociology as Pedagogy, Research and Practice: Threats and Opportunities Today
Hosted by the Department of Sociology, Nottingham Trent University, this symposium will bring together early career sociologists, postgraduates, undergraduate students, and community partners, to explore the challenges and opportunities of practicing public sociology.
Date:

Thursday 29 June 2017
Time:

10 am - 6 pm
Location:
Newton building, Main Entrance
Nottingham Trent University
City Campus
Goldsmith Street
Nottingham
NG1 4BU
Graduate and Placement Recruitment Fair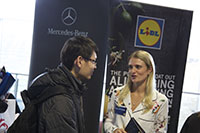 NTU students and graduates possess a huge range of vital skills. Whether you are looking for a permanent member of staff or considering employing a student on a short-term placement, we can help. The fair is free to attend and provides a cost-effective way to bring new talent into your organisation.
Date:

Tuesday 6 March 2018
Time:

11 am - 3 pm
Location:
Newton building, Main Entrance
Nottingham Trent University
City Campus
Goldsmith Street
Nottingham
NG1 4BU