SHAPELESS IMPACT NOT TIME SLOW IS (FLITS BY)
A solo exhibition by Giorgio Sadotti
Dates: Thursday 23 February 2017 - Friday 31 March 2017
Time: Monday – Friday, 10 am – 5 pm; Saturday 25 February and Saturday 25 March, 10 am – 4 pm
Location: Bonington Gallery, Bonington building, Nottingham Trent University, NG1 5LS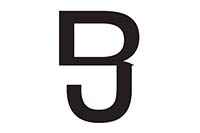 The latest exhibition by artist and Nottingham Trent University alumnus, Giorgio Sadotti.
"THE VAST MAJORITY OF MY ART IS GENERATED CONCEPTUALLY THROUGH THE USE OF LINEAR TYPE IDEAS AND THOUGHTS, SYSTEMS RELATED TO THE CREATIVE POTENTIAL OF THE 'FOUND', ORDER, DIS-ORDER, THE ACCEPTANCE OF CHANCE, CONTEXT CATEGORIZATION AND THE GESTURE.

IT IS ALSO RELATED TO MATHEMATICAL AND GEOMETRIC CONTEMPLATION, MEASUREMENT, LOCATION, REPETITION, REPETITION AND LINGUISTIC STRUCTURE / TIME.

THE VOICE OF THE GROUP, THE BODY AS A CONCEPT AS RELATED TO AUTHORSHIP AND OWNERSHIP, THE ORIGINAL / COPY ARE ALSO NOTIONS DEALT WITH IN MY MIND.

SAYING SOMETHING ABOUT SOMETHING.

IN MY FUTILE ATTEMPT TO TRY TO FIND SOMETHING, ANYTHING, THAT ISN'T ALREADY DIVIDED I EXPERIENCE GLORIOUS FAILURE WHICH I EMBRACE AND PRESENT AS ART.

I AM FASCINATED BY THE POWER OF REFUSAL, THE VERY IDEA OF NOT DOING SOMETHING EVEN THOUGH YOU ARE CAPABLE OF DOING IT, THE RIGHT AND CREATIVE BEAUTY OF POTENTIAL TO DO COMPARED TO THE REALITY OF THE DONE.

THE NOTION THAT THE MORE LANGUAGE YOU HAVE THE HARDER IT IS TO SAY SOMETHING APPEALS. AS DOES THE IDEA THAT WHERE LANGUAGE FAILS POSSIBLY ART BEGINS.

VISUAL LOVE AND LINGUISTIC AND LINGUISTIC AND AUDIO AUDIO BASTARD HALLUCINATION."

GIORGIO SADOTTI
Preview event
Thursday 23 February, 5 pm – 7 pm. Please RSVP to confirm your attendance.
Enquiries
If you have any questions about this event, please email us or call +44 (0)115 848 8268.
This exhibition is hosted by Bonington Gallery. To find out more, visit the Bonington Gallery website .
Image: Giorgio Sadotti, BJ, 2017
---