Library

About us
Welcome to your library
Whether you visit us in person at one of the campus libraries or virtually through this website, we hope you will find the Library friendly and welcoming, and able to support you in your studies.
As well as providing the books, eBooks, journals and databases that you need, the libraries are fantastic places to study, collaborate, work on presentations, and meet friends before or after a lecture. What's more, we are currently part way through an exciting programme to make the libraries even better. This includes a brand new building and updated collection at Brackenhurst, and major refurbishments at the City and Clifton site libraries.
We hope you enjoy using the libraries, and would welcome your feedback on any aspect of library services.
Mark Toole, Head of Libraries and Learning Resources
Mike Berrington, Deputy University Librarian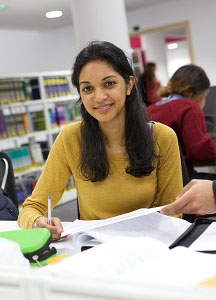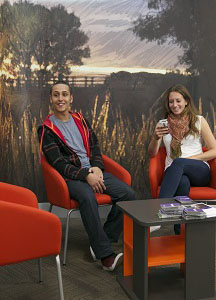 Find out more about us through this selection of user guides.
NTU Library is a member of the Mercian Collaboration, a professional network formed from SCONUL higher education libraries in the East and West Midlands of the UK.