Welcome to Nottingham Business School. We are EQUIS and AACSB accredited school focused on innovating business education. We provide a personalised, experiential learning experience full of opportunities that will enhance your career and future prospects.
We deliver courses that combine academic rigour with business experience and relevance. Whether you want to study for an undergraduate degree, a Masters, MBA, DBA or PhD, we have the right course for you and an expert faculty to help meet your needs.
If you have already graduated from Nottingham Business School, then keep in touch through our Alumni Office and share again in our work and our mission.
Nottingham Business School has received accreditations from a range of professional bodies that recognise the quality of our teaching and research. 
We've been awarded the prestigious EQUIS accreditation – the highest international benchmark of excellence for business schools.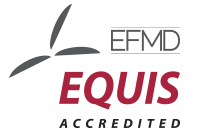 NBS have both EQUIS and AACSB accreditation.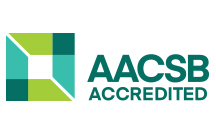 We've also been ranked in the 2018 Financial Times (FT) top 95 Business Schools in Europe.