Nottingham Business School
About us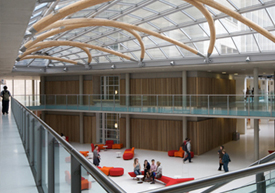 At Nottingham Business School we aim to provide a challenging, hands-on and rewarding educational experience in a world class environment.
Our mission is to provide education and research in business, management and economics that combines academic excellence with impact. The purpose and effect of that work is to drive change in business and organisational practice through knowledge and people. Our aim and vision is to be one of the UK's leading business-focused business schools.
By choosing Nottingham Business School you can be sure that you will graduate with the qualifications needed to open the door to an exciting and rewarding career.