Nottingham Business School
Unique opportunities
Personalise your degree in Year Two
Nottingham Business School prides itself on providing a wide range of opportunities for all our students, which we feel is essential in developing your knowledge and skills to help shape your career. If you choose not to follow a course that includes a full year's placement, during your second year at university, we strongly encourage you to choose from one of our 60 credit point opportunities in place of your second half year, second year modules: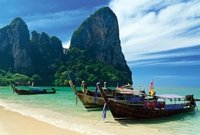 Option 1 – Study abroad
Experience life in another country by studying at one of our partner universities. Choose from a host of countries in Europe or go further afield and study in the USA, South America, Australasia and South East Asia. This is a great opportunity to develop your independence and explore another culture.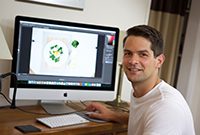 Option 2 – Enterprise project
Explore your entrepreneurial side and start to develop the meaningful and practical skills needed to run your own business. Supported by the Hive, NTU's centre for Entrepreneurship and Enterprise, during this opportunity you'll work alongside other young entrepreneurs and a dynamic network of mentors and advisors, to develop your own ideas into a live enterprise project.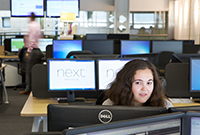 Option 3 – Internship
Get a taste of the working world and gain some essential industry insight with a 16-18 week work placement. The experience will allow you to put your learning in to practice, with the experience gained improving your future career prospects, and sharpening your interpersonal and professional skills.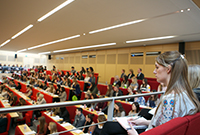 Option 4 – Continue with taught modules
If you didn't fancy doing any of the above options then you can continue your studies at university. With a mixture of both compulsory and optional modules, the first will enhance your knowledge and skills set in your area of study, with the later allowing you to tailor your learning experience.
Important bit!
Please note that the unique opportunities are not available on the following courses:
Four-year placement courses
BA (Hons) Business Management (1 Year In-Company)
BA (Hons) Business Management (2 Year In-Company)
BA (Hons) Management and Leadership
Chartered Manager Degree Apprenticeship
BA (Hons) International Business (with French)
BA (Hons) International Business (with German)
BA (Hons) International Business (with Spanish)
BA (Hons) International Business Management (Top Up)
It is only available for those studying full-time (three year) courses. If you are unsure if this will affect your course please visit the course page, email or call us on +44 (0)115 848 4460.