Nottingham Business School
International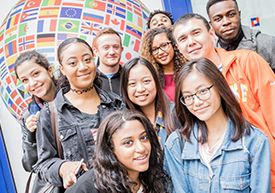 Nottingham Business School maintains strategic collaborations with commercial, academic and community-based partners around the globe. Our growth and strong performance is delivered through these links with more than 800 companies and over 100 academic institutions in 40 different countries.
These ties provide a global mix of opportunity and initiative including professional and academic mobility, international internships, management development programmes for leading international businesses, and collaborative educational partnerships with government and university partners.
As a School we are active members of a number of networks and associations.