Nottingham Business School
Research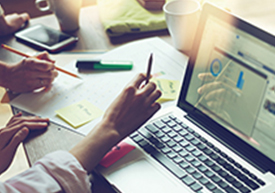 Nottingham Business School's mission gives specific highlight to research quality and outputs as well as to teaching excellence. It also underscores the School's commitment to research impact on the theory, practice, and teaching of business, management and economics.
Visit our news and events sections to find out more about what's happening at Nottingham Business School and search for upcoming research events and seminars.
Through a number of dedicated specialist groups and centres, Nottingham Business School provides educational services, consultancy and research specifically tailored to corporate clients.
DBA and PhD 
We conduct research that is internationally recognised and run a number of research groups, as well as very successful PhD and DBA programmes.
REF 2014 results confirmed Nottingham Business School's top quality research with impact.