Nottingham Law School

Services to business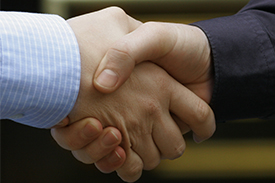 Nottingham Law School provides high quality training courses on an in-house basis to law firms and those associated with the legal profession. All our courses qualify for CPD with the Solicitors Regulation Authority.
If you are looking for a course in an area not featured then please contact us.
The School has an unrivalled reputation for attracting leading-edge research projects from government, industry, law firms and their clients both in the UK and overseas.
We can tailor any of our standard courses to meet your individual needs. By choosing Nottingham Law School for your professional training you can be assured of the quality and relevance of the course.
Find out about our collaborations, clients and endorsements.
We provide a free initial advice and referral service to the local community.