Science and Technology

Centre for Effective Learning in Science
What is CELS?
The Centre for Effective Learning in Science (CELS) was established as one of the HEFCE-funded Centres for Excellence in Teaching and Learning (CETL) dealing with the traditional core sciences as well as emerging sciences.
It addresses the challenges facing science through researching and developing new teaching methods and resources for Higher Education and by encouraging the next generation of scientists.

CELS in action
Read about the activities and achievements of CELS so far in the evaluation report
.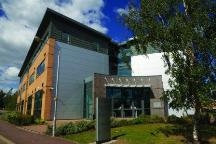 Outstanding facilities
CELS building is purpose designed to support learning in HE and outreach. It contains a flexible space including a 100 seat lecture theatre, seminar rooms, outreach laboratories as well as meeting and exhibition spaces.
Trent Astronomical Observatory is home to our astronomy equipment which has been specially designed to enable aspiring astronomers to monitor and photograph events in outer space.
These facilities are used by our students during their projects and are explored in our community Open Dome events. Book onto one of our upcoming events to see our technology in action.