Social Sciences

Politics and International Relations
The Department of Politics and International Relations provides a vibrant and close-knit academic community and our staff strive for excellence in both teaching and research.
Politics brings together an enthusiastic and research-active team of staff focusing on the areas of political theory, European politics, citizenship and political participation and transnational media. Our activities span various settings including having an active presence on social media sites, such as blogs, and providing regular media commentary on parliamentary affairs.
International Relations brings together an engaging research active team of world-renowned experts. Their research strengths focus on established and emerging themes within the discipline.
Research Expertise
For us, research is not only about understanding the world, it is also about impacting on and contributing to social life. Accordingly, our research focuses on five key areas of contemporary debate:
Citizens, Parties and Political Action
Ethics, Ecology, Identity
Insecurity, Political Violence and Change
Middle East and North Africa
Politics, Innovation and Pedagogy
Expert Staff
Our staff are recognised nationally and internationally for their research activity, media contribution and consultancy work, and are passionate about translating this expertise into the classroom. This includes a team of area specialists who provide in-depth knowledge and clear insight into many of the key countries and regions of the world today.
We also have a well-established team of theorists, specialising in political philosophy, global history and contemporary political theory, who help our students analyse and interpret contemporary global events in a critical and well-informed manner.
Our academic staff have many years of experience of teaching at undergraduate and postgraduate level, and numerous successful PhD supervisions should you wish to pursue your studies to doctoral level.
Departmental Research Seminar Series
View the timetable for our research seminar series.
Contact us
For further information about the Department of Politics and International Relations please email us or call +44 (0)115 848 4460.
Contact
Dr Rose Gann
Head of Department
Department of Politics and International Relations
School of Social Sciences
Email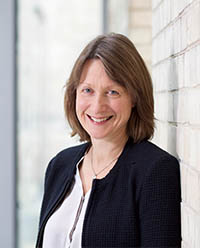 Rose Gann
Head of Department