Social Sciences

Research
Our Vision is to be a School of Social Sciences that is recognised nationally and internationally for our theoretically informed and applied research. This is reflected in our four departments which support traditional, high quality academic research which, in turn, informs and underpins the applied research of our groups and centres.
The School's expertise is available to support tailored research and consultancy for public, voluntary and private sector organisations.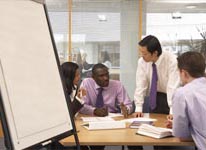 Gain expert guidance during all stages of your research application and research work.
Research Excellence Framework
REF 2014 results celebrated by the School of Social Sciences.