Sustainability

Falcons
Warning: These webcams show live footage of a family of peregrine falcons. Please understand that at times this may include disturbing images. 
For the latest news on our falcon family, see our summary of the 2018 breeding season and keep an eye on the NTU news pages.
Please note to view the falcon cameras you will need to ensure the Flash plugin is enabled on your browser. Instructions for doing this can be found on the FAQ page. For the best user experience Chrome or Firefox browsers are recommended.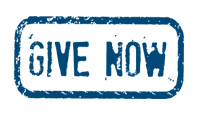 Our Newton and Arkwright building is home to a breeding pair of peregrine falcons, who nest on an outside ledge near the top. Watch live footage of them over the season as they lay eggs and rear their chicks.
We are accepting donations to help fund two birds of prey research projects and towards our project partners Nottinghamshire Wildlife Trust.
Got questions?
If you have questions about this project please visit our FAQs page or ask them on the Nottinghamshire Wildlife Trust Facebook and Twitter networks.