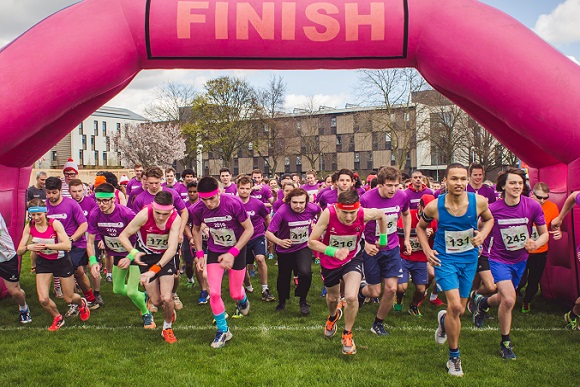 runNTU 2017
On Sunday 23 April we will hold our annual 5 km and 1.5 km fun runs around the Clifton Campus. Last year the multi–terrain event attracted 500 participants of all ages and we expect the event to be even more popular this year. 
Online registration for the event is now closed, however you are welcome to register and run on the day.

On the day entry is £10 (£5 for students!) for the 5k run, and £3 for the 1.5k run. Please note there are limited spaces on a first come-first serve basis - so get there early!
Registration on the day will open from 12pm at the Lee Westwood Sports Centre, with the race starting at 2pm. All runners must be registered and collected their t-shirt by 1.30 pm. The day includes musical entertainment, bouncy castles, and loads of runners wearing fancy dress (completely optional, but we do have prizes for the best costume!). Please read our guide
for information of the day itself. 
We look forward to seeing you on Sunday! 
Together we can crack the cancer code.
Make a donation
Every penny we receive is spent on scientific staff and cancer research. Can you donate a small amount to help us help others?