The Lab
The Creative and Virtual Technologies Lab is a multidisciplinary research environment where architects, artists, designers, engineers, computer scientists and human scientists collaborate to explore the potential of new visualisation techniques and digital design models and processes. This will enhance the quality of our products in a sustainable way meeting user expectations. 
Our aims are to:
create an interdisciplinary and exploratory digital-led research environment
develop innovative digital solutions to answer challenges faced by industry and the community
support research informed teaching.
Facilities
The lab is equipped with cutting-edge technologies including: visualisation technologies (augmented reality, virtual reality), tracking systems, human computer interaction systems, audio devices and BIM/3D modelling/rendering software.
Hardware
20 networked workstations
VR suite
Mixed reality suite
Display technologies (3D animation, holographic display, Zspace table, interactive screens, rear projection screen)
HD video conferencing room
Audio systems
Software
Visualisation/rendering software (Navisworks, Atlantis, Maya)
Advanced modelling/parametric modelling software (Rhino/Grasshopper, Generative component, Cinema4D, 3Ds Max)
Image and video editing systems (Photoshop, Adobe Premiere)
Building simulation systems (Ecotect, Bentley Tas simulation)
BIM software (Microstation, Revit, AutoCAD)
Open source games (Unity 3D)
Equipment
Contact us
Creative and Virtual Technologies
Research Lab

Maudslay Building
Nottingham Trent University
Nottingham
NG1 4BU
+44 (0)115 848 2313
Our Research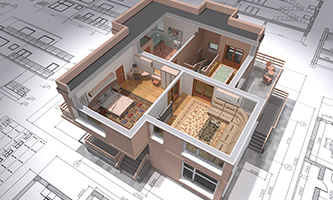 The Team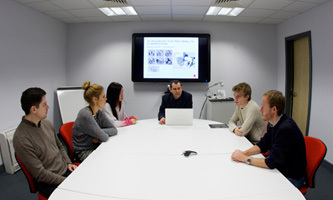 Our Partners