The John van Geest Cancer Research Centre

Fundraising
Get involved with John Van Geest fundraising and help us raise vital funds to further our research.
100% of the money we raise goes directly towards life-changing scientific research which is why a number of fundraisers and business have chosen John Van Geest as their charity to raise money for.
There's plenty for you to get involved with, whether it's a personal challenge, a group task with colleagues and friends or taking part in our annual runNTU.
Your help can make a difference. Together we can help crack the cancer code.
If you want to fundraise for John Van Geest please contact Stephen.knott@ntu.ac.uk or simply download our fundraising materials below:
Booklets
Mini Guide to the centre
Fundraising ideas
Organisational giving guide
Posters
A3 posters
A4 posters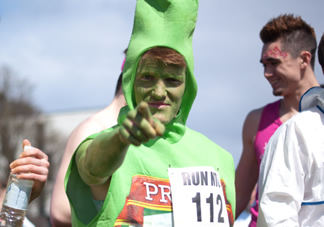 Make a donation
Every penny we receive is spent on scientific staff and cancer research. Can you donate a small amount to help us help others?
Read our blog
Follow us on Twitter