Sustainability

Sustainable Learning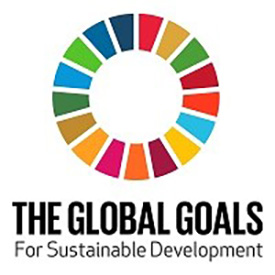 The Sustainable Development Goals
NTU is committed to working towards the 17 United Nations Sustainable Development Goals 
Integrating social, environmental and economic themes in learning and teaching is a strategic priority as shown in our Strategic Plan. Armed with the right knowledge and skills, NTU graduates are capable of contributing to a brighter future. NTU is committed to sending students out into the world as global citizens, building links between sustainability, literacy and employability. 
Please watch this video to find out more.
Students at NTU care about sustainability. When asked to complete the sentence 'I want to learn more about sustainability because...' they answered:
"I am interested in the future, and would like to make it as good a place as possible"
"We need to cultivate a generation interested in making changes to save the planet from global warming and other environmental issues"
Taken from the 2017 NUS Student Survey.
Find out more about the student demand for sustainability in the 2015, 2016 and 2017 survey results.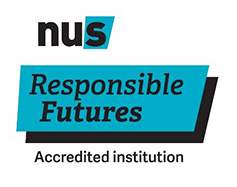 Responsible Futures
NTU and NTSU have been awarded the Responsible Futures Accreditation from NUS for integrating social and green issues in the formal and informal curriculum. 
NTU strives to incorporate Future Thinking in all its courses, fostering students' abilities to understand and contribute in meaningful ways towards current and future challenges in the area of sustainable development.
In 2016, we asked out Academic Representatives how they would like sustainability to be embedded in their courses. This is what they said!
Get involved
Are you a staff member or a student with a great idea for a project involving sustainability and your subject? Get in touch.