Science and Technology

Events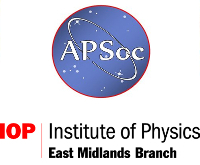 Our Open Dome events include a talk focusing on interesting, recent and sometimes surprising topics relating to astronomy. Members of the audience will also have time to talk to scientists about astronomy and ask questions raised during the event. Each event will include either a presentation in our planetarium or a chance to observe with some of the cutting-edge equipment at our observatory. 
Our events are supported by the IoP and are designated learning destinations for the Children's University. We offer at least twice a year specific events to the younger audience as well as families of NTU staff members.
Booking
You can view and book on our upcoming Open Dome events on our School of Science and Technology's Events page.
Opportunities to observe the sky are largely dependent on weather conditions.
It is the responsibility of the accompanying teacher, parent or guardian for the supervision of children while at these events.