Student Services

Your NTU Student Card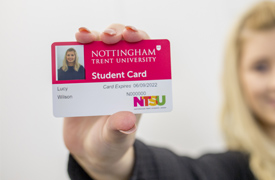 Your NTU Student Card is your:
student identification (ID) card
library and University building access card (so keep it safe)
cheaper unlimited travel card on NCT bus services, including the Go2 Uni 4 bus between the City Campus and Clifton Campus*
printing and photocopying card
cash card for NTU cafes and Print Shop Services*
You can contact Card Services on +44 (0)115 848 2857 or email us if you have any questions. Please also ensure that you read the NTU Student Card Terms and Conditions.
Keep your card safe and report it missing if you lose it.
* These are optional extras.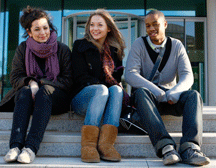 You are entitled to discounts on campus with your NTU Student Card. Don't miss out!
Find out how to report a lost or stolen NTU Student Card and get a replacement.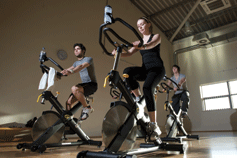 Become a Sport and Lifestyle member with your NTU Student Card. Pay monthly or annually to enjoy our affordable fitness classes, clubs and sports facilities.
On average, students save over £500 a year by using their Extra card. Discover the discounts available to you from national stores and entertainment venues if you decide to buy one.